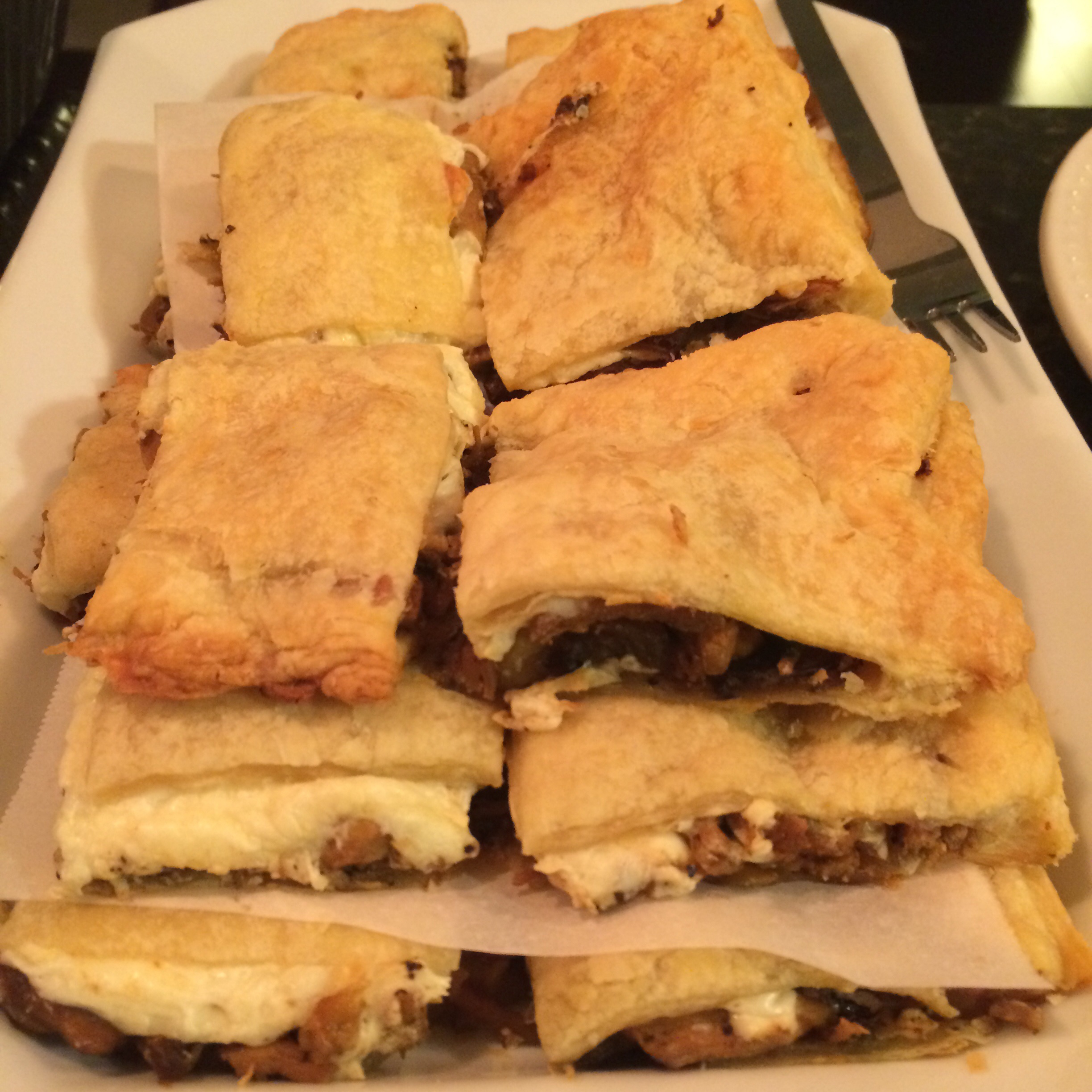 This is an easy to make appetizer packed with lots of flavor. It's a layered pastry using onions,

mushrooms,

chicken,

some herbs and spices,

cheese,

and puff pastry….

How can you go wrong with that??
Fteert Al-Jaj
Makes about 24 Pieces
1 Onion, thinly sliced
12 oz Mushrooms, sliced
2 Chicken Breasts, boiled & shredded
1 tbsp Fresh Oregano, chopped
1 tsp Cardamom
1/8 tsp Nutmeg
Salt and Pepper
1 to 1 1/2 cups Mozerella or Queso Blanco, shredded
1-17.3 oz package Puff Pastry
Heat 1 tbsp oil in a large sauté pan. Sauté onions until soft.
Add mushrooms and cook about 5 minutes. Season with salt.
Toss in shredded chicken. Add the oregano, cardamom, nutmeg and salt and pepper to taste.
Lay out the first sheet of puff pastry on a baking sheet, stretching slightly.
Layer with the chicken mixture, followed by the cheese, then the second layer of puff pastry. Seal the edges.
If the dough has become too soft, refrigerate for a bit to ease in cutting. Cut into desired size and shape.
Bake in a 350 degree oven for 35 min. or until the dough has cooked through.
Allow to cool slightly and enjoy!
Check out our fun recipe video on Instagram @alasusu_ig!