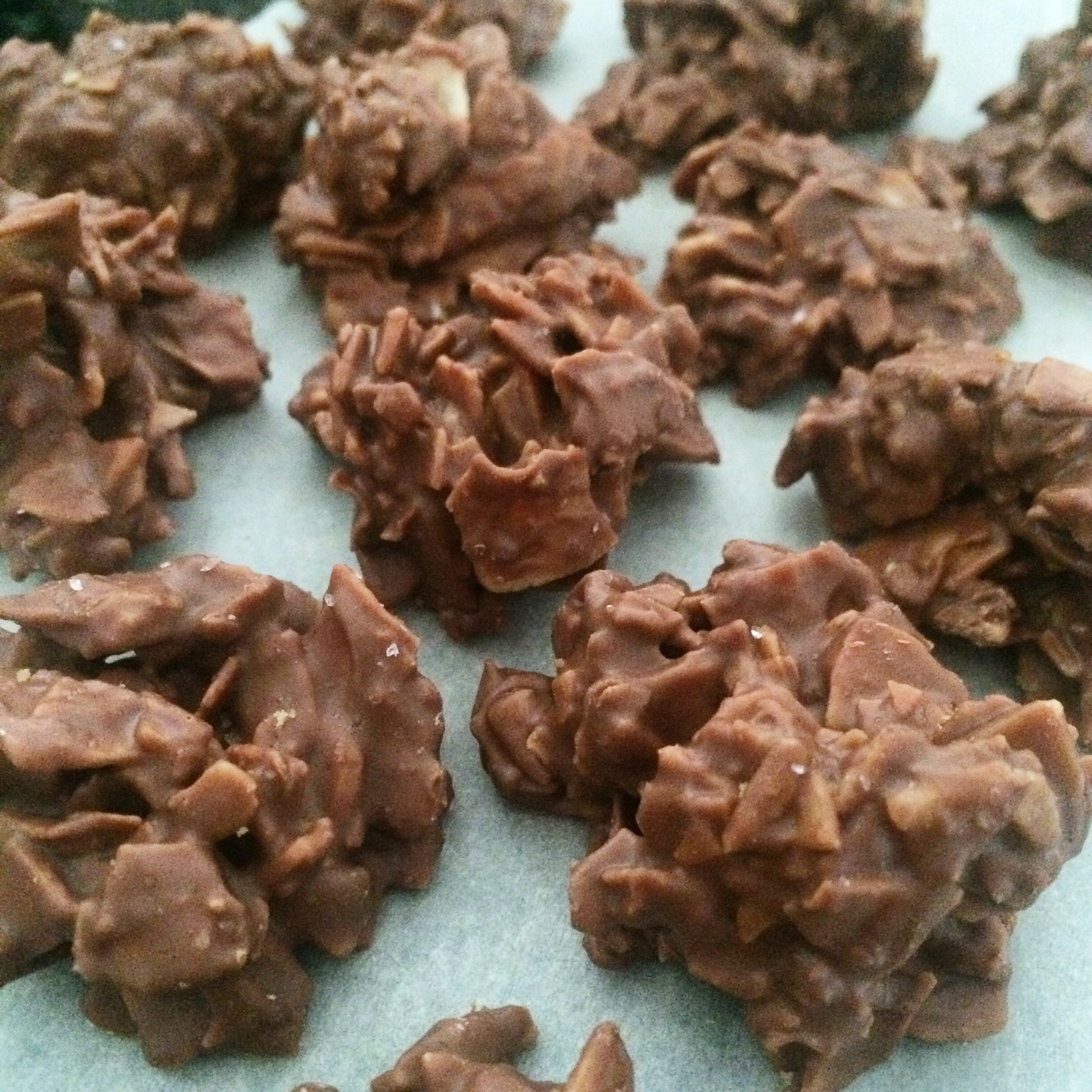 A few weeks ago I was going through the snack aisles at Costco and found these Toasted Coconut Chips from Creative Snacks & Co. I was intrigued enough to grab a bag and open it up as soon as I got in the car.
I started with one chip, then the second, then the third and then I couldn't stop. I'd seal off the bag and leave it on the passenger seat only to grab a few more chips a minute later. I think by now I have successfully consumed half the bag on my own. The bag is 16 ounces worth of coconut chips…
Well obviously I loved them so much that I wanted to use them in anything and everything and the first thing on the list? These delicious chocolate and toasted coconut haystacks. They're so simple to make and SO ADDICTING! They take less than 10 minutes to prep and are a great balance of creamy chocolate and crispy coconut. I added a teaspoon of coconut oil into the chocolate to enhance the coconut flavor and topped them with a sprinkle of sea salt for an added flavor element to complete this delightful snack.
The moral of the story? Get yourself some toasted coconut chips, get addicted, then make these yummy haystacks. Simple as that.
Toasted Coconut Haystacks
22-24 Stacks
1 cup Milk or Dark Chocolate
1 tsp Coconut Oil
2 cups Toasted Coconut Chips, lightly crushed
Sea Salt
Melt the chocolate and coconut oil in a microwave safe bowl or over a double boiler.
Add the toasted coconut chips and stir to coat the chips evenly in chocolate.
Spoon out heaping teaspoons of the mixture into clusters onto a parchment paper lined tray. Sprinkle with sea salt and allow to set in the fridge.
Serve at room temperature and enjoy!