Susu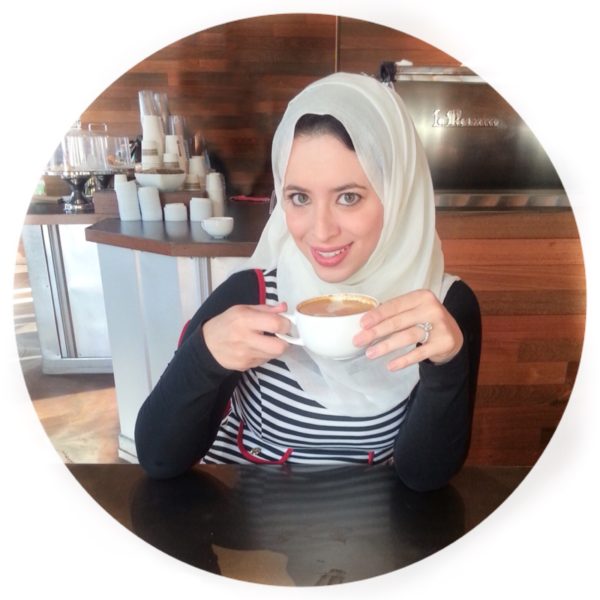 Hello there! I'm Sarah, the "Susu" behind à la Susu, and this little work-in-progress is where I share my kitchen experiments and experiences.
I've never been much of a writer and sometimes, even writing about the food I'm so passionate about is a struggle, so you can only imagine how hard it is to write about myself! I've read countless "About Me" pages looking for inspiration on which approach to take, but in the end, I decided to just be me :).
Here we go!
I'm an LA girl (major #calipride here), born and raised, living with my husband in Jacksonville, FL. My family is originally from Syria (not cereal, as my schoolmates used to think, although I can imagine that being very tasty ;)) and much of my culinary adventures are inspired by the delicious flavors of Middle Eastern cuisine.
I was born with a love of food and cooked every chance I could. Growing up, I was that child that preferred baking in the kitchen to playing with toys. My favorite TV channel was (and still is) Food Network. I remember coming home from school every day and watching Bobby and Ina and Giada and Tyler for hours. I would watch marathons of cake challenges and chocolate art, then try to replicate what I saw. This was all before the internet was as popular as it is now, so I think I can confidently say I learned as much from Food Network as a child now would learn from Google searches.
Maybe a little less, but it was still a lot! 😉
I loved reading recipes from all types of cookbooks, but specifically an old copy of Better Homes and Gardens New Cook Book. I would cuddle up with it and flip through the pages, getting a sense of what the dish would be from studying the ingredients and directions. Before there were pictures for every recipe in a cookbook, I would imagine the final outcome and choose what I was going to make next based on how the recipe appealed to my senses, and to this day, I use that method when looking for a new recipe to try.
I have a passion for authentic food, good company, and the celebration of all things culinary. This blog is an expression of my experiences, travels, inspirations and the food I love which I hope will inspire you as well. Simple meals, complex flavors, comforting dishes, sweet or savory, it all goes on à la Susu, my journal to the world, where I share my culinary adventure of home cooking. I believe you don't need to be a professional chef to love cooking, and you certainly don't have to have a professional culinary background to make amazing food. Updated regularly with an eclectic collection of unique and delicious meal inspirations and easy-to-follow recipes, its a place for all things delicious!
You can keep in touch and follow me on Instagram, Facebook, Twitter and Pinterest and always be in the know. I love seeing your creations, so share them on any of the platforms and use #alasusu, or tag me directly. Write to me and let me know your thoughts, inspirations and recipes for amazing food.
Thanks for stopping by!
❤️
Susu